Top 10 International Muscle Mass Gainer Supplement Available in Indian Market 2020
1. Dymatize SUPER MASS GAINER
Dymatize® SUPER MASS GAINER™ is a premium mass gainer with an appropriate calorific profile designed to meet the particular needs of bodybuilders, powerlifters and hard gainers in the bulking phase.
Especially during phases of intense training, it is essential to ensure an appropriate and target orientated nutrient intake. A target orientated nutrient intake helps to support muscle growth, improve training performance and reduce fatigue. Our "POWERHOUSE Formula" is a special matrix developed to deliver a powerful combination of creatine, carbohydrates and proteins, satisfying your specific demands during the bulking phase.
Each portion contains 52 g of high-quality protein, including 11–12 g of naturally occurring BCAAs + 3 g of creatine and, depending on flavour, up to 243 g carbohydrates and low in sugars*.
Dymatize® uses only pure, high-quality creatine monohydrate from Creapure®. Made in Germany.
2. Muscle Pharm COMBAT XL MASS GAINER
MusclePharm® Combat XL™ is a revolutionary weight gaining supplement formulated with dense, functional calories and essential nutrients partitioned precisely to create the perfect muscle building environment an athlete needs. Featuring essential fatty acids, complex carbohydrates, and 4 sources of protein, Combat XL works to promote muscle recovery allowing you to get big – and stay big!
Product benefits
1270 Calories
50 grams of muscle building protein
252 grams of carbohydrates
MCTS, Flax,and Chia Seeds
3. ANS Performance N-MASS™
Extreme Mass Gainer
The definitive mass gainer for putting on quality size and increasing strength!
55g of protein, 3g of strength enhancing creatine & 250g of food based carbs for recovery.
32g of naturally occurring BCAAs, Essential Amino acids and Glutamine to promote maximum recovery!
Healthy Fats from Coconut Oil, MCTs and Flax Seed for quality nutrients
4. MUTANT MASS
1,100 calories per serving
Made with natural whole foods (barley, sweet potato, rolled oats, avocado, coconut oil, flaxseed, pumpkin seed and sunflower oil)
56 g of pure protein, 192 g of clean carbs, 12 g of fat
26.1 g of EAAs and 12.2 g of BCAAs (naturally present)
Essential fatty acids (EFAs) and natural oils from coconut, avocado, flaxseed, pumpkin seed and sunflower
Engineered in our own state-of-the-art manufacturing facility to maintain gold-standard quality
Gourmet taste!
5. BSN True-Mass 1200 Protein Carb Matrix
A fully dosed weight gainer for hardgainers who need max level carb macros, increase calories, carbs, protein, and fats.*This BSN True Mass 1200 raises the calories per serving from 700 to over 1200 calories in this packed mass gainer formula. over 200g of carbs, 50g of protein, 16g of fat, and muscle building amino acids for athletes who need higher macros to build.*
6. RSP Nutrition TrueGain Premium Mass Gainer
RSP Nutrition TrueGain is the premium lean weight gainer. Powered with a massive dose of 1,210 calories per serving and 50g of fast and slow absorbing proteins, TrueGain is the ideal solution to fuel muscle growth, support quality weight gain and maximize recovery.
Benefits
Premium mass gainer
5g serving per serving
Ultra-filtered for maximum bio-availability and absorption
7. Ronnie Coleman KING MASS XL™
60g PROTEIN
180g CARB MATRIX
1000+ CALORIES
108 LOADED SCOOPS
Weight Gainer
8. BioX Nutrition NITRO JUICE GAINER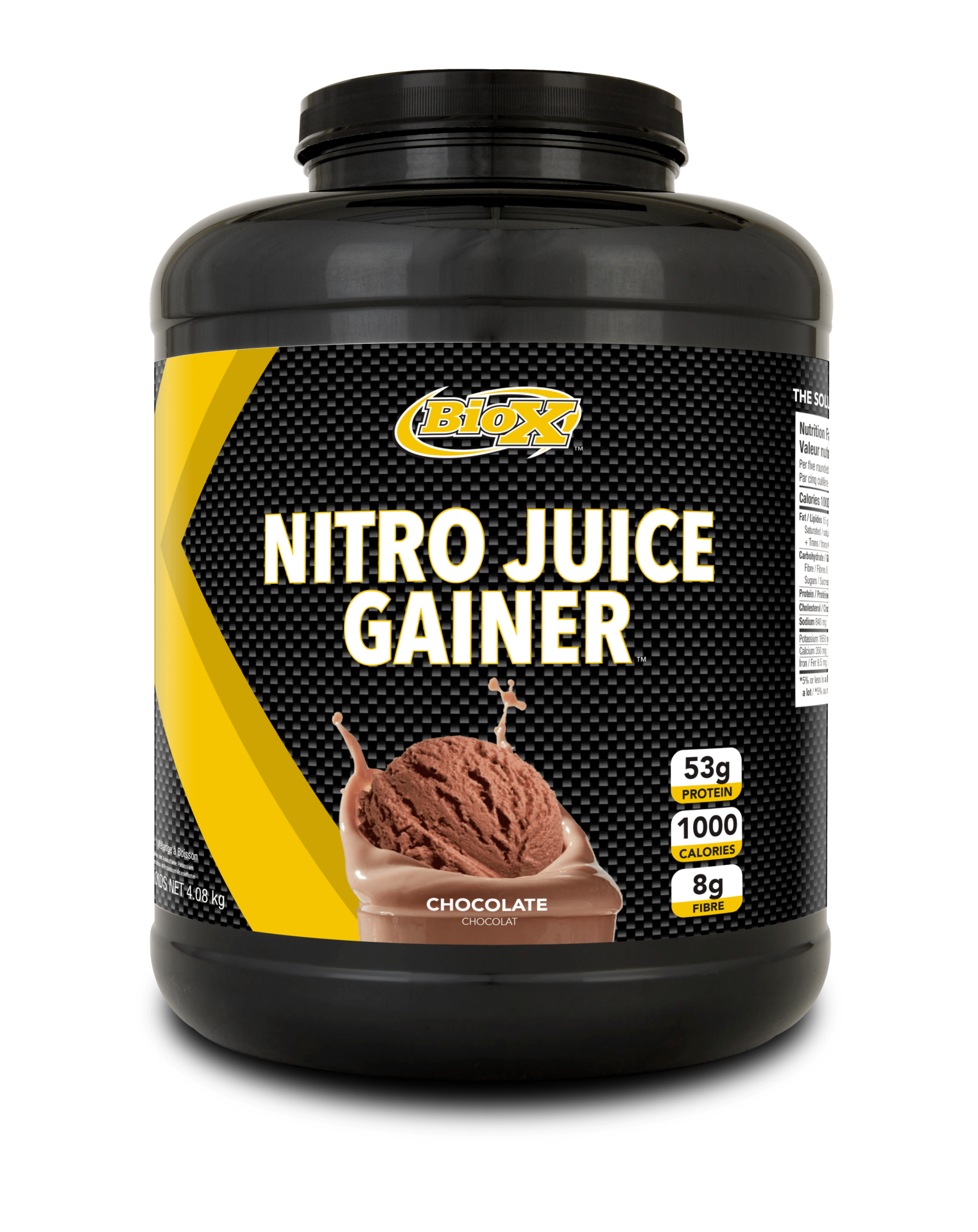 50-57 Grams Of Nitro Pro Protein Matrix. An Exclusive Blend Of Fast And Slower Releasing Proteins
3 Grams Of Creatine Monohydrate
2 Grams Of L-Glutamine
11+ Grams Of Branch Chain Amino Acids
9. Kevin Levrone ANABOLIC MASS
ANABOLIC MASS. Powdered dietary supplement to prepare a delicious shake. The product is intended for physically active people. Supplements the diet with protein, carbohydrates and other active substances. Protein contributes to the growth of muscle mass.
10. FA Nutrition CORE MASS Gainer
Mass is the top-of-the-shelf powder for protein carbohydrate drink that satisfy body needs after intensive workout.

Mass is multicompound and complete diet supplement that provides your body with everything that is needed to ensure fast growth of muscle mass when combined with proper resistance training.

Every serving of Mass provides your body with 20g of highest quality protein that ensures growth and maintenance of muscle mass, di- and tripeptides and free amino acids derived from hydrolysed whey protein and micellar caseine  and whey protein isolate.
Wait, There's One more In the LIST.
BONUS
THE PROTEIN WORKS Total Mass Matrix Extreme
Total Mass Matrix Extreme contains a cutting-edge tri-protein blend that delivers up to 54g of protein and up to a colossal 966 calories per serving.
Its Extreme formulation sets a new standard in next level mass gainers through the inclusion of a potent vitamin and mineral blend, glutamine and 5g of creatine.
Used in conjunction with a training program, our most comprehensive gainer is designed to promote an increase in muscle mass and fuel your body through the most intense of workouts.